How ZMath®EngineXML™ Works
ZMath®EngineXML™ gives users online access to Math Corporation's ZMath® Engine, a fully compliant loan calculation solution in use for 15 years. Through ZMath®EngineXML™, lenders, mortgage brokers and bankers can post an XML stream to Math Corporation's secure server and instantaneously receive complex loan calculations with the full breadth of output fields.
What can I do with ZMath®EngineXML™?
• Process a full range of loan types
• Get online access to the full power of the ZMath® Engine without start-up costs or contracts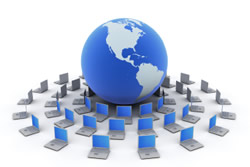 XML Loan Calculation Technology
ZMath®EngineXML™ is based on the Representative State Transfer (REST) architecture and utilizes simple XML technology. Utilizing XML Post technology ensures that ZMath®EngineXML™ easily communicates with any software architecture.
Post • Calculate • Return
XML loan calculations have never been simpler. Users post an XML stream to Math Corporation's secure server, calculations are performed, and an XML response is returned instantaneously.
Support
Math Corporation is committed to ZMath®EngineXML™'s ease of use. We back our products with personal service to help you on your way to gaining accurate and instantaneous loan calculations!
If you want to quickly and easily give your current system XML loan calculation capabilities, purchase ZMath®EngineXML™ today!