ZMath® Loan Calculation Engine

Math Corporation's ZMath® Engine is a loan calculation engine for use within the lending industry. Our products provide the functionality needed for all lending disciplines (i.e. mortgage, consumer and commercial). ZMath® Engine is delivered as a component to be used by our customer's loan calculation software applications. ZMath® Engine users typically include, end-user institutions (i.e. banks, mortgage companies, etc.), LOS software vendors, application service providers and loan document services.
How does the ZMath® loan calculation engine get into your system?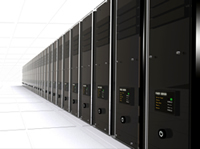 You just "drop" it into your project and it's invisible. Integrating the engine is simple and fast, and we customize each ZMath® Loan Calculation Engine to fit perfectly into your application.
We will show you how to call the engine from your project. You just pass it data, and it responds with the correct answers every time.
Since the ZMath® Loan Calculation Engine is self-contained, no information ever leaves your own computers. APR calculations, biweekly mortgages, car loans and mortgage insurance calculations are just some of the features of the ZMath® Engine.
What will the ZMath® Loan Calculation Engine deliver?
Control:
The engines are software components that fit within your overall software architecture, supporting your user interface, database, and workflow process implementations.
The ZMath® Engine does not interact in any way with your product except to receive your input, "crunch" the numbers and return data. So it can't harm your part of the system and you can't harm its part .
Safety:
Math Corporation provides automatic quality control
Proof of your due diligence, your thoroughness
The ZMath® Engine helps keep you from becoming business obsolete by monitoring changes in the industry and keeping you competitive and in compliance with constantly changing industry regulations, practices and traditions.
Very fast calculations to support peak loan origination volumes
Cost savings:
Math Corporation products provide pricing flexibility/economic alignment
You know the exact cost before you begin.
Custom software development time is eliminated using Math Corporation's ZMath® Engine
You save staff time for software development and upgrades
You spend more time on high ROI enhancements by eliminating the time and effort required to maintain an up-to-date, compliant, and reliable calculation engine .
You no longer require specialized in-house Regulation Z expertise .
Math Corporation's ZMath® Engine, which has required over 20 man-years of effort to produce and test, is in use on more than 100,000 workstations. Why would anyone want to duplicate this effort via custom in-house development?
Marketing Benefits of Math Corporation's ZMath® Engine:
Improved time to market for new loan products
Expanded product development capability provided by Math Corporation
Ability to expand or enhance product offering
Why Math Corporation?
We have over 40 years experience
We provide Regulation Z expertise
We set the standard to which others aspire
You will benefit from the marketing advantage of using Math Corporation's name and reputation
We provide exceptional engineering support and industry expertise
We also provide leading edge commercial lending and robust consumer lending capabilities .
A Few of Math Corporation's ZMath® Engine Features:
Apr Calculation Formulas
Bi Weekly Mortgage Calculator
Car Loan Payment Calculator
Loan Amortization Calculation
Monthly Mortgage Interest Calculation
Monthly Apr Calculator
Loan Calculation
Payment Option ARM Loans