ZMath®Elements™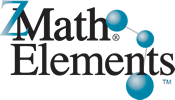 ZMath®Elements™ offers several single-task calculation components engineered to help Web site developers, software development companies and lending institutions fill gaps or add new functionality within their existing financial calculation systems. ZMath®Elements™ components perform the calculations necessary to fulfill specific needs. In other words, ZMath®Elements™ components are dedicated to individual tasks, such as calculating the figures required for HUD Good Faith Estimates, Annual Percentage Rate (APR) calculations or Amortization Schedules.

While each of the ZMath®Elements™ components is directly derived from the proven and comprehensive ZMath®Engine, each ZMath®Elements™ component operates externally by quickly and accurately processing calculations from a user's prescribed data. ZMath®Elements™ comes as a result of leveraging the entire ZMath®Engine into smaller, task-dedicated calculation components.

ZMath®Elements™ offers several individual financial calculation components, which are great for establishing Web-based calculations or filling calculation or functionality gaps within an existing system. Simply select from the ZMath®Elements™ calculation components listed below. Or, if you do not see what you need specifically listed, contact us and let us know. There is a good chance we have a component that will fit your needs.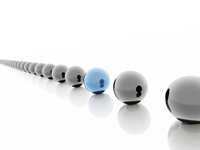 ZMath®Elements™ Components for Single-task Calculations!
Annual Percentage Rate (APR): Calculates the APR for the loan data provided
Amortization Schedule: Calculates an amortization schedule based on the provided payment streams
Accrual: Calculates the interest accrual
Payment: Calculates the payment amount
One-Sixth Aggregate Escrow: Calculates the one-sixth aggregate escrow disclosure information
Affordability: Calculates the mortgage that can be afforded
HUD GFE: Calculates most of the data required for the new (1/1/2010) HUD GFE disclosure
Total Annual Loan Cost (TALC): Calculates the TALC for the reverse mortgage data provided
Contact us at 920-294-0180 for more information.
Click here to read the ZMath®Elements™ press release.